The Problem Statement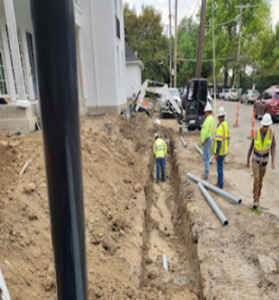 Highland Park resident and owner of CTR Investors built a brand new home with a beautiful balcony view of the Dallas Country Club Golf Course in Highland Park.  All telecom and electrical utilities utilized an ariel installation, blocking a portion of the view to the beautiful golf course.  Arijet Communications, in conjunction with
Oncor, must work together in order to provide a suitable and safe underground pathway that will meet the requirements of code enforcement, electrical and telecom providers alike
USE THE RIGHT EQUIPMENT
USE THE RIGHT COMPANY
USE ARIJET COMMUNICATIONS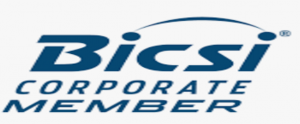 "Arijet Communications provides underground pathway to relocate ariel utility lines blocking view to Dallas Country Club golf course"
The Solution
Relocation of all electrical and telecom utility pathway consisting of the
following scope of work:
¨ Removal and disposal of 180' linear feet of concrete sidewalk
¨ Open trench with installation of 4' W x 10' L x 6' D shore box
¨ Installation of 200' linear feet of underground conduit pathway
¨ (2) 3" schedule 40, (1) 4" schedule 40, (4) schedule 40
¨ All 6" primary schedule 40 conduit pathway was encased with 59 yards of concrete mixed with red dye
¨ Installation of (1) spacer every 5'
¨ Backfill open trench with 95% compaction
¨ All conduit swabbed with 6" polyurethane disc mandrel technique
Results
Arijet Communications provided an underground pathway suitable for Oncor and telecom service providers to relocate all wiring from an ariel installation to a more aesthetically pleasing underground installation, thus providing the client with a beautiful view of the Dallas Country Club golf course in Highland Park, Texas.  Oncor quality assurance inspector thanked us for our due diligence on this project.  We look forward to providing our clients with many more successful projects in the future.